We are no longer just consumers of content, we have become curators of it too. In Part 1 of this Guide I have introduced why we really need real-time news curation and what is the basic idea behind it (Part 1 – Real-Time News Curation, Newsmastering And Newsradars – The Complete Guide Part 1: Why We Need It). In Part 2 I want to continue illustrating what "real-time news curation" is all about, and more specifically why it differs from automatic aggregation, and why you really need a human being to do it. As I see it: "Aggregation is automated, curation is manual."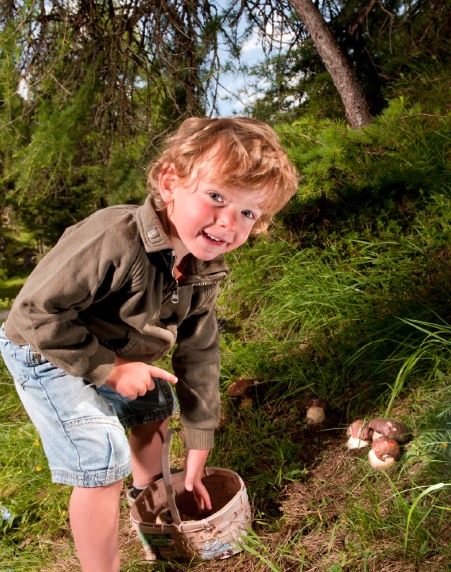 Photo credit: Creativaimage
Back in 2004, I wrote an article entitled: The Birth of The Newsmaster.
It was my first public realization, that a real-time news curator, which I labeled at the time a "newsmaster", was soon due.
The explosion of RSS-based information channels and my early experiments with it, led me to think that whoever, like Robert Scoble was claiming to be able to follow hundreds of thousands of news feed sources, would have had to soon question his assessments. You cannot follow and keep yourself updated in an effective way by simply subscribing to as many news sources as possible.
De facto RSS did (and does) put a large quantity of content in a sort of tacit public domain as it offers the easiest way to reuse, syndicate and aggregate formatting-free content in an unlimited number of ways.
It is in the DNA of RSS to be wanting to be free, to be further reused, personalized and syndicated.
And it was this very technical innovation, the democratization of most web content into a standardized format that anyone could subscribe and work from (RSS), that made me realize how big an opportunity there was for those with sufficient expertise, passion, analysis and research skills to become unique aggregators and intelligent news curators on specific topics of the best content available out there.
The ability to aggregate, filter and curate content coming from the most disparate sources appeared to be the key operation skills required to make this idea become reality.
I then imagined how valuable could have been the creation of specialized, focused information channels, intercepting the needs and interests of very specific niches:
Valuable to those who want to learn and stay updated instead of being inundated with tons of content garbage and unverified news to sift through,
valuable to those who curate and publish such channels as these provide them with the perfect means to build their own visibility, credibility, trust and authority,
valuable to publishers and brands supporting such news publishing approach as it brings real value to their customers and helps everyone make better sense of all the news available out there.
The problem of information overload is like any other problem, one side of a new, bright opportunity. As the quantity of news and information grows by the hour, we need new means and approaches to organize and make sense of all of it.
Automated aggregation is not the solution. Human-powered, manual news curation is.
Human news curators can add more value and understanding to the news, by aggregating, filtering and curating them, than it is available in individual news stories taken by themselves.
By organizing, filtering, selecting and picking the best and most relevant information for a target community of fans / readers / customers, an online publisher can provide his audience with high-quality, unique value that will be hard to find elsewhere.
So, as I wrote six years ago, it did and it still does look to me as a renaissance of sorts is truly taking place. Understanding what this renaissance is all about and how you or your organization can best leverage it, is what this guide on real-time news curation is all about.
Here, in Part 2 of this guide, find out what are the key differences between aggregation and curation and why real-time news curation is so much better than automated aggregation when it comes to provide high-quality news and information on a specific topic.
…